Art Exhibition |
Art Exhibition:
Da Vinci Art Exhibition
L'IMPATTO: Collision of Da Vinci Renaissance and Contemporary Art independently schemed by Beijing Xinshi Reliance Commerce Co., Ltd was open in 2016 in N1 Xin Tiandi art shopping center. As the nation's first exhibition, Da Vinci Art Exhibition displays more than 100 works of art from dozens of countries. By virtue of digital media, VR and interactive walls, the audience is completely immersed in the world of masters. The first piece of the art exhibition displays the famous painting of Da Vinci to convey the unique and elegant style. The second piece of exhibition is composed of ancient prints of Da Vinci's authentic work that have been in existence for several centuries. In the third exhibition area, dozens of contemporary avant-garde paintings from Europe, America, Japan and South Korea echo with famous masterpieces and collectively paid tribute to the gifted artist Leonardo Da Vinci.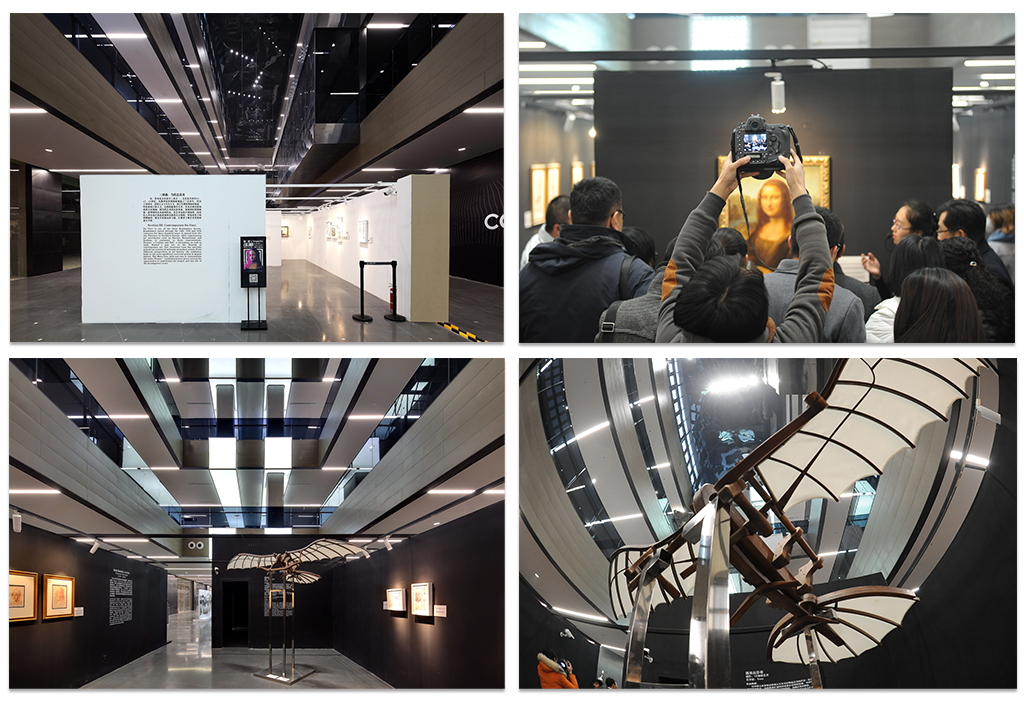 Song Chen Art Exhibition
Beijing Xinshi Reliance Commerce Co., Ltd cooperates with the contemporary artist Song Chen to exhibit the "Noble Cherry" works of art in N1 Xin Tiandi art shopping center. N1 is positioned as a lifestyle and aesthetic museum for trending fashion and art exploration, and is based on the concepts of art, creativity and life. Based on it, the artist combines architectural style of commercial with traits of modern women's fashion and elegance to create the exclusive cherry sculpture of N1 art mall. The style is full of pop art style, colorful and full of tension, which becomes the new highlight of the cross-border of business and art, and starts the new philosophy of "art+".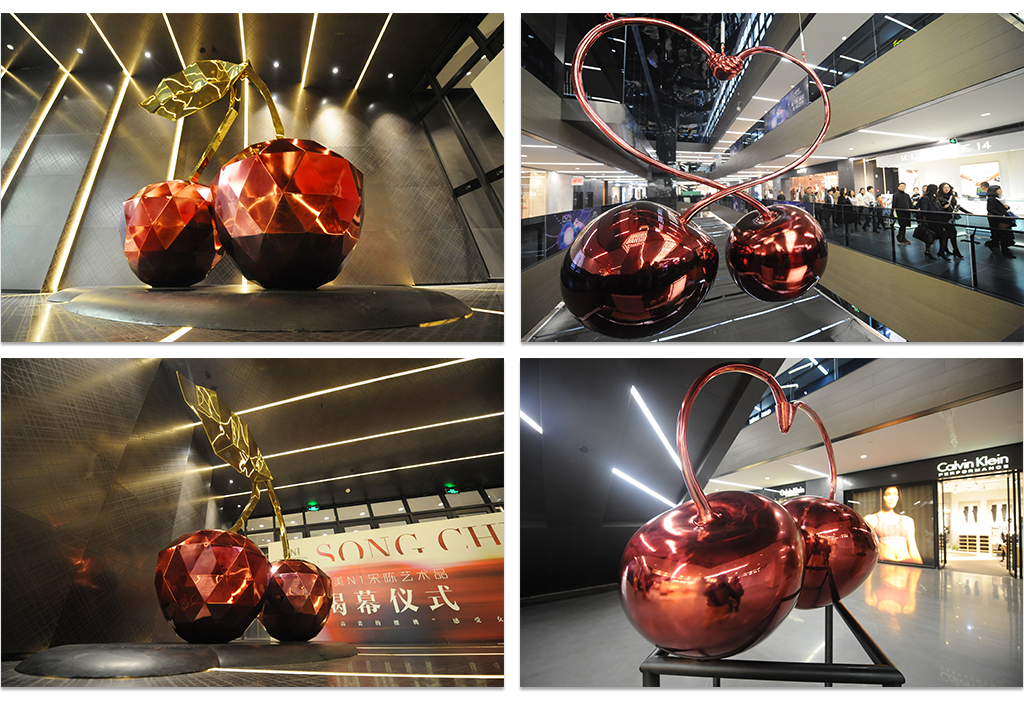 "Nonexistent Time" New media art exhibition
"Nonexistent Time" new media art exhibition is successfully launched by Xinshi Reliance Commerce Team in Beijing fashion shopping center Jianjing TRENDS with presence of Zhou Yichen, Cai Chengliang, Miao Jing, Liu Chang, Wei Qi, Song Chen, and WooRam Jung, exploring the existence and change of real world in virtual time and space. With the rhythmic geometric image and constantly falling spaceman, photography devices, white ceramic whiteware cups, silver clouds in the air, the open shopping center becomes the futuristic lab with creativity. Art has infused vitality into the space and it also blurs the boundaries between art space and commercial space.